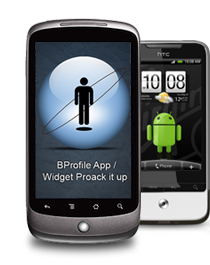 Android Application Development (AAD) a company dedicated to Android development works hand in hand with clients to develop sophisticated business applications and websites using advanced Android technology. We do this by analyzing client's objective, why they need such software? And then we proceed further with designing, architecting, developing, testing and integrating the software solution on different systems so that it functions optimally delivering the desired results to the client.
Our Android Software Development Services are as Below:
Custom Android Software Development :
Requirements of two different clients are never going to be the same. Our custom Android software development services have been designed to accommodate clients with changing requirements. During custom Android software development we make sure to thoroughly go through client requirements and ensure what ever is needed is done through our services. Changes in the software as and when needed are done (if possible) without any questions. So our clients can be rest assured that here they will be heard perfectly up to the last details of the project and thus be sure to get the desired results.
Android Web Application Development:
Android applications developed at AAD's center reflect a unique combination of state-of-the-art technology and creativity and our ability to work hard to deliver meaningful solutions which can be measured in terms of valuable results. Our Android software developers are not just experts but people with the best of the knowledge in technology and design. It is these people who help us deliver applications aimed at increasing client's bottom line. We are very much focused on the project from the beginning itself starting from analyzing client business objectives, understanding requirements and delivering top-notch solutions.
Android Software Maintenance:
For us Android software development is just part of the process and goes on up to its maintenance. This has to be done in order to ensure that the application works error free for its entire lifetime and is able to adapt to the changing requirements. Our Android software maintenance services take a comprehensive look at the present technology in use, IT infrastructure, people using it, its features and ability to carry on its functions as expected to ensure if everything is working well. Clients benefit because our Android software maintenance services enhance their systems life span, help it evolve over a period of time, increase system efficiency and thereby company's overall efficiency.
Android Software Testing Services:
To be able to operate to the optimum levels, it is crucial to test it at all levels, to ensure that it works its best when deployed on client's platform. It is for this reason that we have created a rigorous Android software testing process which can be also hired as an
Android software testing service
Here we use industry standard testing methods and processes to maximize software quality, performance and availability. Most important is that we test the software at each stage of its development spanning over its entire development cycle forming testing plans and cases, executing, bug reporting, analysis, risk assessments and recommendations.
AAD's Approach to Android Software Development
We have all sort of clients coming to us for Android software development, some come to us with just a concept; some with a half done project and some requesting help on the existing project. Based on our experience of listening to our client's requirements and suggesting a suitable solution we have come up with two different approaches for our Android software development services.
One, It is Our Project:
This is an approach we take when the project is first hand to us, that is, when we have to work on the project from scratch. When it is our project we own complete responsibility to it from the beginning to the end, following the entire software development cycle including requirement analyses, information gathering, specification drafting, lay out, design and development, testing, deployment, integration and maintenance.
Two, We Help the Development:
This is an approach we suggest when a project comes to us half way or when clients need help with further development of the application or the website development. Here though we take up the project in between we work with the same dedication and zeal. We work with the client's in-house team to analyze all that is done, the problem area and suggest a solution.
There's a Reason to Select AAD for Android Software Development:
Android Application Development (AAD) has been doing Android software development from the very beginning of Android days. Our goodwill is our ability to consistently complete development projects before the given deadline. Some more benefits of working with us can be listed as below:
100% transparency in all our dealings
Only the best Android developers are deployed on the project
High level confidentiality ensured
Our quality practices help us create high quality solutions
Dedicated infrastructure set up to suit client's projects
Speedy development and testing
Instant communication through teleconferencing, videoconferencing, email, phone calls and chats
No settling on, Give what the client Wants, is Our only MOTIVE