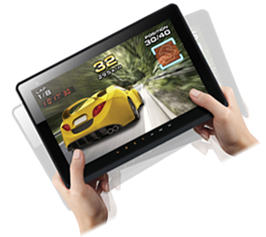 Games are all about unstoppable entertainment. For a game to be popular it is important that people are instantly hooked to it. Developing such a game is possible only when all elements of game development are coordinated perfectly. 3D Android game development at Android Application Development (AAD) is done with the sole objective of creating real games for the virtual world, where each scenario and character comes to life as the game starts. All our games have that special element needed to hook players to it at the first go.
Our Team, Our Confidence for 3D Android Game Development
Biggest strength of a company is its team of experts, our strength lies in our 3D modelors, animators and cartoon artist, all blessed with unique creativity and technology expertise. There expertise is such that they can give instant solutions to queries. Our experts give us the confidence to bet even on the most difficult projects because they are sure about their skills and expertise, in fact, they transform their expertise onto the company.
Specializations of our 3D Android game development team can be enlisted as below:
Rigging
3D Avatars
3D Animation
Normal Mapping
Isometric 3D Design
Low Poly 3D Modeling
High Poly 3D Modeling
3D Character Modeling
3D Environment Modeling
3D Game Backgrounds
UV mapping and Texture
3D Vehicles and Weapons Modeling
3D Assets and Objects Modeling
Photo realistic development
High quality modeling and rendering services
Captivating graphics and accuracy in engineering
Use of interactive photorealistic 3D model architecture
Exterior design, interior design and architectural modeling
Here are the things that go into developing a successful 3D Android game:
Games have rich visuals created by our experts using high end technology
Games have a unique combination of advance animation techniques and Android game development pulpit
3D Android Game Development, We Do It To the Best
While we at Android Application Development (AAD) help clients gauge the feasibility of their concept for a successful game our expert 3D Android game developers including the engineering and creative experts work on the project to create breathtaking 2D/3D games.
Our technically advanced and exceptionally creative team of 3D Android game development makes us the best in the industry. Besides our best services, clients can look forward to the below mentioned benefits when working with us:
Highly competitive pricing
Ownership to the source code
Rich visual high-end 3D solutions
Favorable and secure development
Remote project management offered
Transparent dealings, no hidden costs
Ease of communication and regular reporting
Interactive and realistic 3D Android game development
Vast experience of working on international rendering projects
Landed on the right place, walk straight to us for 3D Android game development